Leading Market Entry Consultant for Indonesia and South East Asia
With the mission to provide high-quality solutions and become a true global connector, we are trusted to advise and assist multiple clients across the globe on softening the market expansion landing into Indonesia and Southeast Asia countries.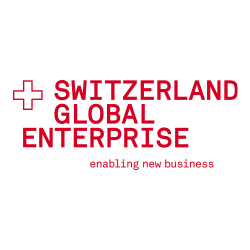 Solutions to Thrive In Your Business in Indonesia and Southeast Asia
We become an extended hand of your company to explore various promising markets and establish your business in Indonesia and Southeast Asia countries.
Market Insight Research
In-depth market insight report from various industries by qualitative and quantitative measurement.
Business Partnership Engagement
Through our extensive networks in various fields, we provide potentially suitable partner search service for your company within the Indonesian and Southeast Asian markets.
Management and Strategy Consulting
Strategy consulting focused on helping the private sector with the development of corporate and business unit strategies, and the public sector organizations with public policy.
Foreign Direct Investment Promotion
With exceptional local market expertise and networks worldwide, we will train and assist your company in entering FDI source countries to gather investment for your company's local markets.
Business Registration & Establishment
Register and establish your products and company in Indonesia easier with us.
Business Incubation and Accelerator
We will support your growing company through the early and fragile stages of growth to develop and succeed.
Through Decades of Journey
BRIGHT Indonesia is a global trade and investment development specialist consulting firm. Since its founding in 2008, BRIGHT Indonesia has evolved as one of the leading trade and investment consulting firms in Southeast Asia.
Our values lead us to be reliable to deliver high-quality solutions in many services for business leaders and companies from various sectors.
Delivering High-Quality Results
We work with leading organizations across the private, public and social sectors to clear the gap between multiple local national in-country realities with the global companies' challenges when they expand across borders.