What are digital hospitality services in Indonesia? What is their strategy to survive the pandemic?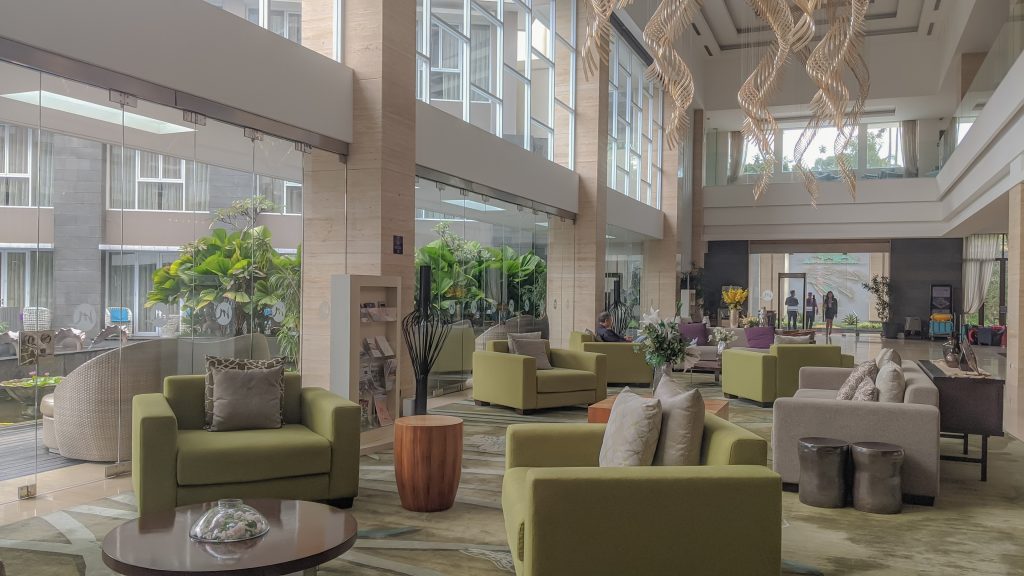 The hospitality industry is one of the industries most severely affected by the impact of the coronavirus pandemic. The Indonesian Hotel and Restaurant Association (PHRI) said the occupancy rate was only 10 – 15%. However, the low occupancy rate was offset by the increased length of stay.
Previously, the booking trend was dominated by short-term accommodation with an average length of stay of guests for 1 – 3 days. However, during the pandemic, there is longer bookings duration with an average stay of 7 – 14 days. This trend is also supported by the government's policy to self-quarantine for at least 14 days, for travelers from other countries or cities. Those who stay longer are also dominated by guests who cannot work from home, such as medical personnel and workers in vital sectors like the banking and logistics industry.
Which opportunity from the digital hospitality industry has successfully expanded its market in Indonesia? What is the strategy of the digital hospitality industry in Indonesia? Read this article to know more!
Overview of the Hospitality Industry in Indonesia
In the recovery period of the COVID-19 pandemic, hospitality industry players were trying to focus on strengthening their digital presence and public relations (PR) campaigns through online channels and platforms. It has to be done to maintain their relations with customers in the hopes to restore the revenue stream.
The pandemic has hit the tourism industry quite hard due to people choosing to stay at home to avoid the virus's spread, especially since the government applied the physical distancing policy that limits the movement of society. It also applied to foreign visitors that causing the number of foreign tourists who visited to Indonesia plunged to 87.44% year-on-year (YoY) to only 160,000 visitors in April 2020.
As a domino impact, the Indonesian Hotel and Restaurant Association (PHRI) reported in the same month, 1,642 hotels, and 353 restaurants had shut their businesses down. PHRI also reported that 180 tourism destinations and 232 tourism villages across Indonesia had been temporarily closed.
Seeing the market situation currently, which has big potential from the supply and demand side, digitalization has played an important role especially in boosting hotel room reservations. We can say that it has been inevitable in the hospitality industry.
According to PHRI data, there are more than 2,300 starred hotels in Indonesia, which altogether provide about 290,000 rooms. Meanwhile, data from the Central Statistics Bureau (BPS) shows that there are around 16,000 non-starred hotels all over Indonesia, which offer a combined 285,000 rooms. It has not included rooms at villas, homestays, and guest houses.
Popular Digital Hospitality Platform in Indonesia
However, of all the digital hospitality companies, there are three famous digital hospitality industry brands in Indonesia. The three brands are OYO, RedDoorz, and  Agoda which will be discussed further below:
1. OYO
OYO is a startup from India that was founded in 2013 and focuses on the hospitality sector, which has a hotel network, house rentals, and living spaces. OYO has managed various properties with more than 44,000 hotels and more than 1.2 million rooms worldwide.
In the fiscal year 2021, the revenue earned by OYO Rooms in India amounted to about USD 511.28 million. This was a significant drop from the previous year due to the impact of the COVID pandemic. The sale of accommodation services made up a chunk of the company's revenue.
2. RedDoorz
RedDoorz is Southeast Asia's largest and fast-growing, technology-driven hospitality brand. RedDoorz was founded in 2015 by a team of senior executives with deep experience in the online travel and hospitality industry and since then it has grown into a regional powerhouse with operations in Indonesia, Singapore, the Philippines, and Vietnam.
According to RedDoorz founder and CEO, Amit Saberwal says the pandemic has delayed the company's strategy by two years but, its revenue profile is much better. Every dollar that is made on the core business, they make 50 cents on ancillaries, that was zero pre-pandemic. Their take rate is above 20%. They were making more money on half the room nights yesterday.
3. Agoda
Headquartered in Singapore but with its largest operational office in Bangkok. Has been known as an Asia-focused online travel agency since its founding in 2005 and acquisition by Booking Holdings in 2007.
According to data from Skift, Skift estimates Agoda generated USD 1.2 billion in revenue in 2017, an estimated gain of more than 20% over the previous year. About one-fifth of Booking Holdings' 2017 revenue came from merchant model sales worldwide. While some rental car and Priceline content also use the merchant model, much of that volume can be attributed to Agoda.
The Strategy of the Digital Hospitality Platform in Indonesia
In the new normal period after the pandemic, the hospitality industry is predicted to recover slowly if domestic tourism is revived. Digital hospitality platforms in Indonesia had formulated several strategies to be implemented, and able to survive in times of crisis due to the pandemic including:
1. The Role of Technology to Limit Physical Contact
OYO sees that the role of technology will become more crucial in supporting the tourism and hospitality industry after the pandemic. One of the things that have increased is booking rooms through booking channels without physical contact.
The important role of technology in the hospitality industry is how to prepare the industry to provide a sense of security and comfort for customers when they have to travel.
2. Strengthen Collaboration with Local Government
OYO also participates in the development of tourist villages because of its great potential, especially in the recovery period for national tourism after the pandemic. The government also has the same mission and invites tourism industry players to strengthen collaboration to optimize this potential, including in terms of lodging.
OYO collaborates with the Ministry of Tourism and Creative Economy as well as the local government through the program of "Maju Bersama Wisata Desa" to support the acceleration of digitalization in the development of tourism villages through digitalization which is expected to be able to optimize the potential of Desa Wisata in Indonesia.
3. Expanding the HygienePass Certification Program
Last year, RedDoorz introduced HygienePass certificates for hotels and their property partners so that they can provide a safer guarantee for tourists who want to stay at hotels or accommodation partners during the COVID-19 pandemic. The program also extends to more networks by encouraging more qualified properties to earn HygienePass certification.
RedDoorz is confident and optimistic about continuing to help the Indonesian government to boost the tourism industry in Indonesia, especially during the recovery period from the pandemic, one of which is due to the vaccine program.
4. Improving Accommodation Partners and Property Facilities
Until 2021, RedDoorz already has more than 1,700 properties in 70 cities in Indonesia. And RedDoorz continues to expand its area to areas that do not yet have RedDoorz coverage by increasing the number of hotels and property partners. With this addition, there will be more accommodation options and destinations for a safe and comfortable vacation.
RedDoorz is also committed to improving the quality of facilities and services in its property network. The improvement in service quality starts by changing the interior design of the rooms to be more attractive and providing free coffee in the morning.
5. Good Products Designed for Indonesian Travelers
The high online contribution in this digital era needs to be supported by the right digital marketing promotion strategy. Agoda has an effective digital promotion strategy in targeting the domestic market and attracting local tourists to book rooms with various promos and offers provided.
The Agoda Special Offers program not only helps increase hotel occupancy rates but also optimizes Food & Beverage's contribution to hotel revenue. In addition to helping hotels increase revenue by 40 – 50%.
6. Helping Hospitality Industry Business Recovery
Hotels need to use digital platforms in their business, Agoda helps hotels by managing their promotional programs and new campaigns. Agoda allows hotels to easily package and offer various package deals and handle early check-in and late check-out to target various types of customers.
Agoda helps hotels to brand into the digital realm to increase their occupancy rates. This then has an impact on the total hotel occupancy rate of at least 40 – 55%.
Enter The Indonesian Digital Hospitality Market with BRIGHT Indonesia
Because of the huge impact of the digital hospitality industry in Indonesia, of course, it takes a lot of in-depth research about the hospitality industry market in Indonesia. So, to enter the Indonesian market, you need the right local partner to assist you.
BRIGHT Indonesia is an ideal business partner for you. We will assist you on the ground, including virtual assistants during the mission, logistical planning, and detailed communication. It can cause your company to focus on developing partnership cooperation rather than the hassles of the business trip.
BRIGHT Indonesia provides several services such as Market Insight Research, Business Partnership Engagement, Management and Strategy Consulting, and Foreign Direct Investment. The services will help your business to:

Provide assistance for you in expanding and developing your business by identification of potential partners.
Secure the agreement between client companies and future Indonesian business partners by providing a list of potentially suitable partners, arrange business meetings, and act as a liaison.
Supporting our foreign client companies from the private sector with developing corporate or business unit strategies or helping your company from public sector organizations with public policy.
Link client companies both from the private and public sectors in global foreign direct investment (FDI) through training and assisting your company in entering FDI source countries to gather investment for your company's local markets.
For more information, email info@brightindonesia.net.