The manufacturing industry is one of the mainstay sectors contributing significantly to the Indonesian economy; in 2022, the growth of Indonesia's gross domestic product (GDP) reached 5.3%, up from 3.7% in 2021.
Sectoral growth in Indonesia pushed infrastructure, and public transportation to keep up in order to maintain growth, yet infrastructure also pushed manufacturing such as basic metal, machinery, and vehicle industry. The circular change has almost gone triplet since 2021, reflecting steel sector growth.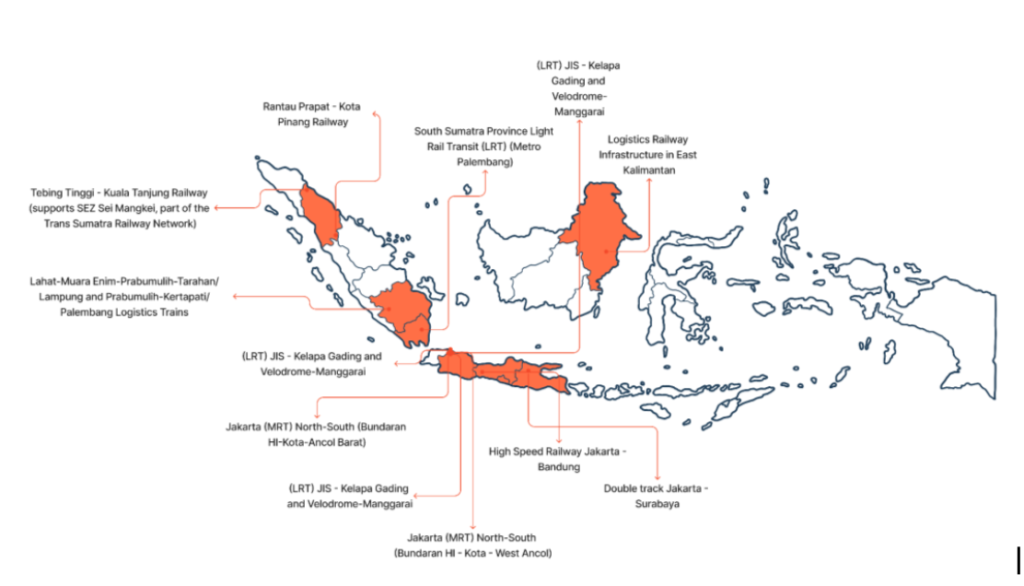 Acceleration on transportation has been launched, pushed by the government to boost subsidized transportation and infrastructure capex support. Collaboration between the central government and local government able to successfully create growth of business in the past five years in Indonesia.
BI International identifies an aircraft, trains key players, and identified notable projects in Indonesia within our report. 
Railway Sectors in Indonesia 
Nowadays, Indonesia has more than 6 million kilometers of train track. Because Indonesia still lacks a railroad manufacturing factory, all railroad tracks for domestic usage are imported. As many as 12,539 rails are still being shipped from China for the Jakarta-Bandung fast railway project in 2020. The length of imported rail each piece is 100 meters, which will be shortened to 50 meters for maritime transit to Indonesia. Other firms that manufacture railroad parts include PT Pindad, which has a collaboration arrangement with PT Kereta Api for the production of Clip Rail Fastening, Turnout/Wesel, and E-Clip Rail Fastening.
2. Aircrafts
Indonesia aspires to become a developed country in 2045 by realizing industry as a driver of economic growth. The aerospace industry is one of Indonesia's future industries that focuses on industries that produce products and services with added value and high technology content. Indonesia's current aviation industry still relies on PT Dirgantara Indonesia, which divides its component manufacturing workload among other competent domestic industries. Until now, Indonesia's aircraft component manufacturing industry still focuses on aircraft airframe manufacturing and gives minimal attention to the aviation system manufacturing industry, which includes engine, propeller, landing gear, and avionics components.
We also identified key players within the industry in the report. For detailed information please reach fill in your information and we will provide the full report.